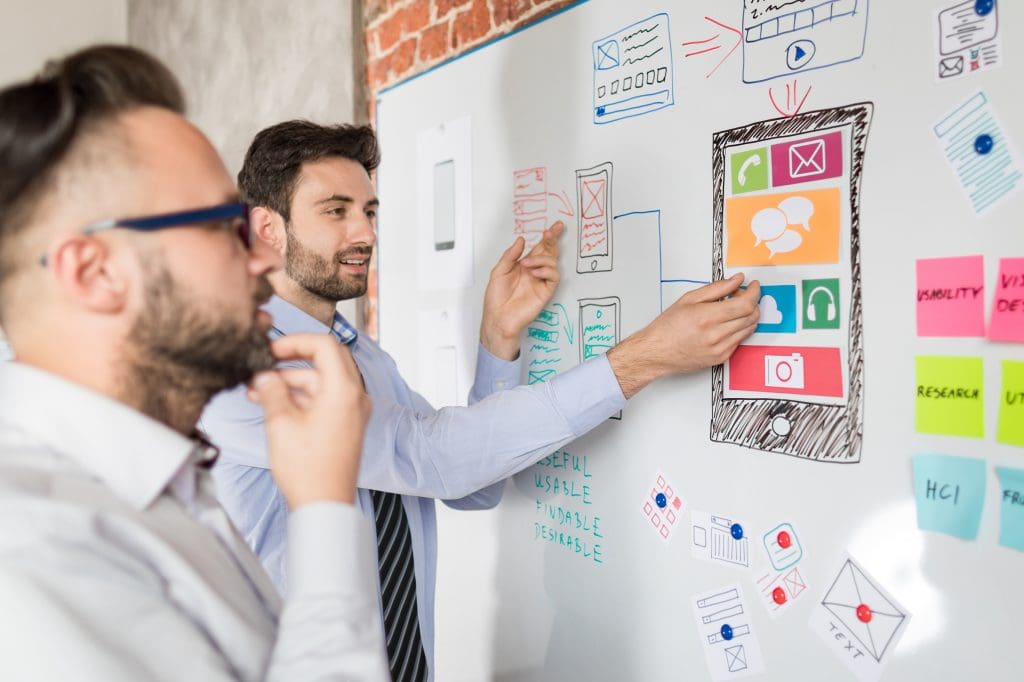 Social Media Industry Report: How does your Business Stack up?
Social Media Industry Report: How does your Business Stack up?
https://www.lodestarmg.com/wp-content/uploads/2016/12/social-media-industry-report-bsp-236234512-1024x682.jpg
1024
682
Sarah Schwitters
https://secure.gravatar.com/avatar/ba890194977a6c2688c4bccc2eaa46e5?s=96&d=mm&r=g
How does your business or industry stack up in the realm of Social Media? That's a simple question with a slightly complex answer. Sifting through the detailed information in order to understand how your business is doing on Social Media can be daunting to say the least. However, knowing how your business is doing on Social Media is extremely important since social media has become an essential part of the marketing mix in today's world. Well, to make both of these tasks (the sifting and the knowing) a little easier, we'd like to share with you the findings of The 2016 Social Media Industry Index. This report offers a breakdown of the various social platforms and how they serve a broad spectrum of industries.
This report analyzes the social media content of over 40,000 companies across 130 major industries and their use of Facebook, Twitter, Instagram and LinkedIn.
Major Highlights
1. Trends in the adoption of social media marketing across major social networks.
2. Benchmarks for social media audience size, posting frequency and engagement by industry.
3. Which top performing brands lead their industry on social media.
Trends in Engagement by Social Network
Oddly enough, between January and June of 2016, engagement ratio decreased on Facebook and LinkedIn while it increased slightly on Twitter. Engagement ratio can also be defined as "interactions per post per brand per 1,000 followers." To break this down a little more, what this is saying is that on the social platforms of Facebook and LinkedIn, engagement with daily posts decreased slightly for every 1,000 followers on each platform. Instagram had the highest engagement ratio for brands in the early part of 2016, but once they introduced their ranking algorithm, engagement dropped 26% between January and June of this year. Facebook and LinkedIn each saw a drop of only 8% in engagement ratio and Twitter saw a 1% increase.
What can we conclude from this particular trend? Users don't tend to like BIG changes that impact how the platform works. In this case, Instagram saw a dramatic drop in engagement when they made big changes to their algorithm.
Trends in Posting Frequency
It's no surprise that the more frequently a business posts on any social platform, the more engagements they will see, so it's also no surprise that when frequency declines, so does engagement. Frequency of posts remained pretty constant for Facebook and Instagram during the first half of 2016, but dropped slightly on Twitter. The average number of posts per month increased on LinkedIn, but this platform is still the lowest-volume social network for businesses.
What can we conclude from this? If you want more engagement with your brand, post more frequently. A good rule to follow is try and post something at least once per day.
Which brands lead their industry on social media?
This section of the report looked at each social media platform and highlighted the industries that tend to do well on that platform. Looking at three metrics of average number of followers, average interactions per post and average number of posts.
Facebook
When looking at the two metrics of number of highest average number of followers and highest average interactions per post, Political Organizations and the Animation industry do particularly well on Facebook. The Sports and Entertainment industry do extremely well on all three metrics, highest number of followers, highest engagement and highest number of posts.
Twitter
Twitter has become a real-time news channel so businesses such as Broadcast Media, Online Media, Media production and Newspapers rank in the top 10 for both number of followers and tweets per month. However, the Music industry leads the Twitter pack when it comes to engagement with posts.
Instagram
The Music Industry and The Whitehouse Instagram account rank among the highest when it comes to average number of interactions per post, while the official NASA Instagram account has 13.9 million followers.
LinkedIn
As we stated earlier, LinkedIn tends to have the lowest volume of all the social media platforms but that doesn't mean that it hasn't worked well for some industries. The Pharmaceutical Industry has the highest number of LinkedIn followers, while the Wine & Spirits industry tends to see the highest number of interactions per post. Louis Vuitton leads engagement in the Luxury Goods industry and Emirates leads engagement in the Aviation/Airline industry.
What can we conclude from this? That certain Social Media platforms are going to work better for certain industries than others.
Conclusions
What are some conclusions that we can draw from this report? Well, we can see that Social Media should be a part of the marketing mix because of the personal touch it brings by allowing businesses to engage with their customers. However, developing a strategy to use Social Media well is key to the success of any business. Focusing your efforts on one or two platforms that tend to work well for your industry is a great place to start and then grow your strategy from there.
Here at lodestar marketing group, we work closely with our clients to develop a social media strategy that will be effective in building followers and increasing engagement for your business. Let's Talk, we'd love to help you too.