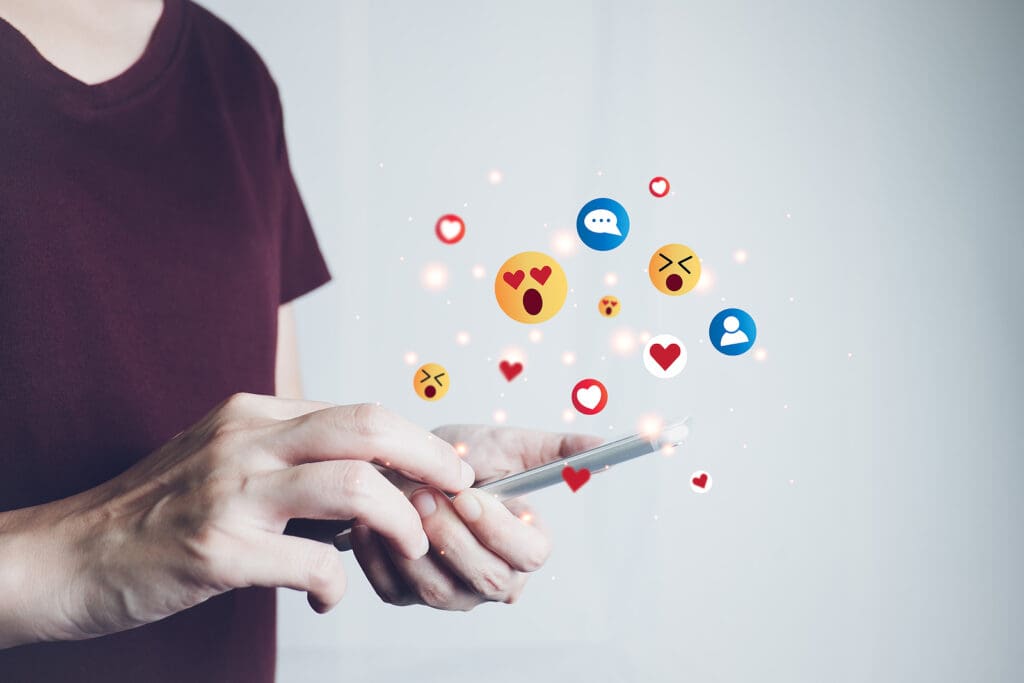 Social Media Outlook in 2023 and Beyond
Social Media Outlook in 2023 and Beyond
https://www.lodestarmg.com/wp-content/uploads/2023/04/social-media-outlook-in-2023-and-beyond-1024x683.jpg
1024
683
John Alas
https://secure.gravatar.com/avatar/8a3d8b97daf3efdff99744a798706aab?s=96&d=mm&r=g
Social media has become a crucial marketing tool for many companies in recent years and is constantly evolving. The social media outlook for 2023 will see some current trends continue to gain in popularity and the emergence of new trends that will revamp the marketing landscape. Here are some trending ideas to implement into your social media marketing campaigns.
Short-Form Content
Short-form content has become increasingly prevalent across the social media world. Social media platforms such as TikTok, YouTube, Instagram, and Facebook feature short-form content such as product teasers, demonstration videos, and tutorials, presenting an opportunity for your brand to reach a wider audience. Additional examples of short-form content include short emails and blog posts under 1,000 words.
Short-form content can be a great marketing tactic depending on your campaign and its goals. Short-form content can be an excellent approach if you aim to introduce as many people as possible to your brand. In addition, shorter pieces will be easier to produce regularly and are more effective in retaining your audience's attention.
According to Vidyard, engagement peaks in the first 10 seconds of a video regardless of length, and the completion rate of videos under one minute is 62%. Completion rates gradually decrease the longer a video is, making it vital for businesses to capture the viewer's attention early on.
Social Commerce
Social commerce is when customers go through the entire purchasing process on a social media platform. Purchasing products on social media platforms has recently become more popular due to its convenience and increased social media use among the world population. Around 40% of U.S. shoppers report buying something after seeing it on social media. Among the 18-29 age group, the rate increases to 49%.
Businesses can reach their target audience by running shoppable content. Shoppable content includes social media posts, videos, ads, and articles that enable customers to skip redirecting to another website and allow them to purchase directly through the content. For example, shoppable social media posts will have product tags that take customers to pages where they can complete their purchases or view more details. One of the crucial benefits of shoppable content is that it creates an improved shopping experience for customers by streamlining the process, decreasing the chances of cart abandonment.
Running an ecommerce store on social media typically costs less than a website as social media has less overhead, making it a more affordable option for some small businesses. Moreover, social commerce allows users to access and evaluate brand information in one place, potentially persuading users to purchase.
Rise in User-Generated Content
User-generated content is any content generated by users of a brand and includes customer reviews, photos, and videos of consumers interacting with the brand's products. User-generated content has become increasingly common for brands to incorporate and can benefit your brand in several ways.
Examples of user-generated content include reviews, photos, and videos highlighting brand experiences. Companies can choose suitable content from users to display on their websites, potentially building trust among current consumers while encouraging potential customers to try your brand.
One of the most notable benefits of user-generated content is higher customer engagement. Customer engagement can increase brand awareness while making connecting with your consumer base easier. Moreover, persuading consumers to create content centered around your brand can help save money on marketing costs.
Social Listening
Social listening refers to businesses listening to consumer conversations on social media to gather information on their brand. The social media outlook in the future will involve more direct interaction with customers, as 63% of customers expect companies to provide service via social media. Organizations can better understand how their products and services impact consumers by analyzing conversations and campaign feedback and planning marketing campaigns accordingly.
For instance, a retail store can check social media comments and reviews to determine what product aspects are popular with their followers. Conversely, the store can use social listening to find areas of improvement and create new items to meet customer desires.
Another way organizations can utilize social listening is by using it for competitor analysis. Competitor analysis enables companies to understand how effective the competition's social media strategies are, find areas of improvement, and compare analytics. Understanding the competition's social tactics can give you ideas for improving your content and more effectively communicating with your audience.
Social listening has several benefits, including being alerted to potential issues with your brand or product. If your brand faces scandals, social listening can help you diffuse the situation and allow your business to determine the appropriate response. Promptly responding to customer inquiries can help your organization build an excellent reputation among consumers and increase brand loyalty.
The current social media outlook will see social media continue to be an essential aspect of many companies' digital marketing strategies.  At lodestar marketing group, we offer a wide range of social media marketing services. Contact us to learn more about how we use social media to support your marketing campaigns and achieve goals.