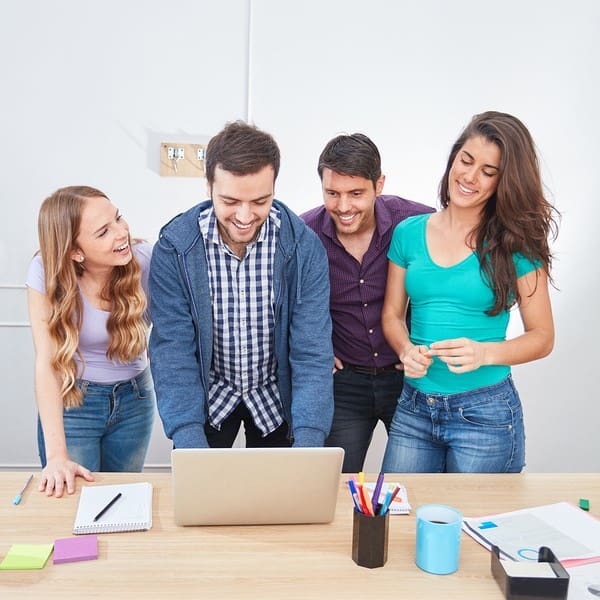 Before you Choose an SEO Marketing Firm
Before you Choose an SEO Marketing Firm
https://www.lodestarmg.com/wp-content/uploads/2015/12/before-you-choose-an-seo-marketing-firm-bsp-306928684.jpg
600
600
Derek Schwitters
https://secure.gravatar.com/avatar/ebbc32183451fa2251187aec3df3ce7f?s=96&d=mm&r=g
SEO is a lot of work to do well, and it takes constant monitoring and updating to keep your site well indexed. Because of this many website owners are starting to hand that task off to companies dedicated to the job search engine optimization. But before you choose a company to do your SEO for you there are a few things you should be aware of:
BEWARE OF OUTRAGEOUS GUARANTEES
Some SEO firms will guarantee #1 placement in search engines or they will guarantee a 100% increase in click throughs or some other outrageous claim. Steer clear of these companies. At best they will honor their guarantee in some roundabout way and you'll be left with a lot of money spent and little to show for it.
The other reason to avoid these firms is because sometimes they use techniques like cloaking and other SEO tricks that can get your site banned from search engines. Which would completely negate the money you spent on SEO.
DOES YOUR SITE REALLY NEED SEARCH ENGINE TRAFFIC?
Natural or organic search is not a requirement for all business sites. Many companies gain all of their clients through word-of-mouth advertising or client referrals.
The businesses that do well with search engine marketing are ones that have a specific product or service to sell that can be marketed with related articles, images, and information. If your website consists of only a few (5-10) pages then it will be hard for you to gain traction in search engines because you'll be competing with sites with hundreds or thousands of pages on the topic. Spend your money hiring content writers to create more content instead.
COMPARE HOW THE SEO COMPANIES RANK THEMSELVES
If you have a few companies in mind for doing your SEO work, you should check out their SEO stats as well. Find out their Google PageRank and see if they come up in the first 3 pages of a search for SEO companies (don't search for their name, do a more general search like "SEO companies"). If they don't come up well, ask them why. Remember that if they can't get their own site well optimized for search, then how can you believe they will do it for your site?
GET SEVERAL PROPOSALS FROM DIFFERENT SEO COMPANIES
Unless you are working with your child's SEO company (and if you are, why are you reading this article?), you should get a least two or three proposals for the work you want done. This will give you a better idea of typical rates and what features you might want or not need. Without several comparisons, it's hard to know if you're getting a good deal or just getting ripped off.
MAKE SURE THE PROPOSAL HAS THE HIGH PRIORITY SEO TECHNIQUES
If the proposals you see don't include things like:
Keyword phrase generation and optimization
Content development and optimization
HTML accessibility evaluation
Domain and server evaluation
Headline and link evaluation
Incoming links evaluation and suggestions for getting more
Then you should ask them why these things are missing, and find out what it would cost to get them added in.
LOOK AT THE TIMELINE FOR THE PROPOSAL
SEO takes a long time to really take effect. If a company is saying they'll have results in a few weeks or months, then you should avoid them. Also, you should find a company that will stick with the job until 3-6 months have passed so that you can see that there have been results. Plus, the best SEO work is ongoing, so a proposal that includes regular maintenance is better than one that doesn't.
This blog was re-posted by Sarah Schwitters, Chief Marketing Officer at lodestar marketing group.  If you would like to learn more about selecting a reputable digital marketing agency, contact lodestar at dm.lmg@lodestarmg.com.