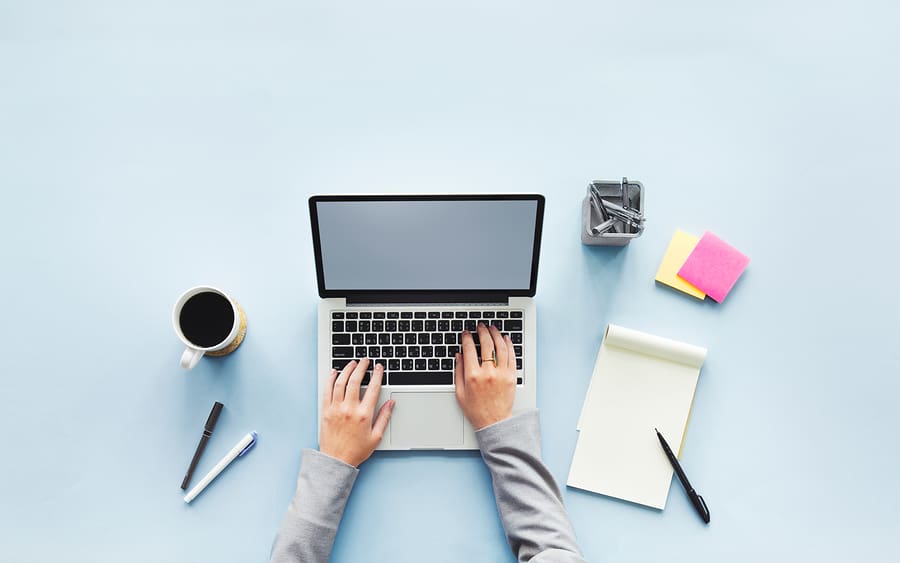 E-commerce Best Practices: Providing a Positive User Experience
E-commerce Best Practices: Providing a Positive User Experience
https://www.lodestarmg.com/wp-content/uploads/2017/06/lodestar-ecommerce-bsp-302224717.jpg
900
563
Sarah Schwitters
https://secure.gravatar.com/avatar/ba890194977a6c2688c4bccc2eaa46e5?s=96&d=mm&r=g
Here at lodestar marketing group, we have had the opportunity to work with a number of E-commerce clients over the years.  E-commerce is an aspect of retail that has definitely evolved and become more sophisticated over the years.  As this evolution has occurred, a series of best practices have also emerged that, when implemented, provide a positive user experience.
The fundamental best practice for providing a positive user experience on any E-commerce site is Usability. Anything that will make the website user-friendly and easy to navigate should be the foundation on which everything is built. Consider that the "best practices" in Real Estate are location, location, location, in E-commerce it is usability, usability, usability.  There are a number of retail-specific best practices that should be observed when designing shopping carts, product categories, and improving your site's conversion rate, to name a few.
However, in addition to usability, Visibility is also important and that is where the SEO best practices comes into play for any E-commerce site.
SEO BEST PRACTICES FOR E-COMMERCE SITES
Search Engine Optimization is key for every page on an E-commerce website. Consider the vast number of pages that make up one retail site such as Amazon, GAP or Nike. Each individual page should be optimized on an E-commerce site in order for each page to rank well during an organic search.  Here at lodestar, we have found that it is not uncommon for an E-commerce site to have some pages that rank well, while others do not.  Part of our SEO services is a full site structure analysis that will show which pages rank well and which ones do not.  In these cases, the core keyword research is a critical piece of the process that helps us to better develop the content on that page that will improve its organic search rankings.  While building the correct keywords into the specific page will improve its search rankings, other content on the site can also help. For example, creating a series of blogs pertaining to a specific product page and including links to that product can be an effective way to lend additional support to an under-performing page.
Pay Per Click is another component of E-commerce best practices that provides the balance to the SEO. PPC is vital to any marketing mix, but when it comes to E-commerce, it can be very effective in driving traffic to a specific page that has been under-performing.  Our PPC campaigns always include multivariate testing to determine the best ad copy that will drive traffic to a specific product page.  Landing pages are an additional part of our PPC strategy that allows us to track page traffic and conversions; an essential for any E-commerce site. A well executed PPC campaign will be closely tracked through analytics to monitor traffic and visitor behavior and will be updated and refined as needed.
Social Media is another essential component of E-commerce best practices. Social Media is the best way for any E-commerce site to share specific content. In fact, social media should really be seen as an additional support of all SEO and SEM campaigns.  Social media is perfect for sharing longer content, such as blogs, that can be very effective in driving traffic and improving Search Engine rankings.  It can also be a very effective  customer service tool because it allows the E-commerce retailer to interact in real-time with their customers.  Even a negative situation that is handled well on social media can have a positive impact. A Social Media strategy is a vital part of what we do here at lodestar from helping our clients develop relevant content to implementing it and tracking the results.  E-commerce sites are in the unique position of interacting with many customers on a daily basis, and having a strong social media presence that is monitored regularly is proving to be a vital piece of E-commerce best practices.
Email Marketing is another piece of the "best practices" puzzle for E-commerce. Having a customer base that you reach weekly or monthly with promotions, sales, new product additions or even products that may be discontinued, should be part of any E-commerce best practice.  Regular e-mails such as product promotions, sales and even newsletters that reach the personal inbox of a potential customer can be what turns that potential customer into a paying customer. E-mail marketing should be seen as a support for all the other components of the marketing mix  that can help tie all of the campaigns together and ultimately help drive traffic to the site.
Here at lodestar marketing group, we implement best practices in everything we do and have a proven track record of success.  When it comes to strategizing for our E-commerce clients, we build on the foundation of usability and visibility to drive traffic and increase conversions and we can do the same for you.  Give us a call and let's talk.