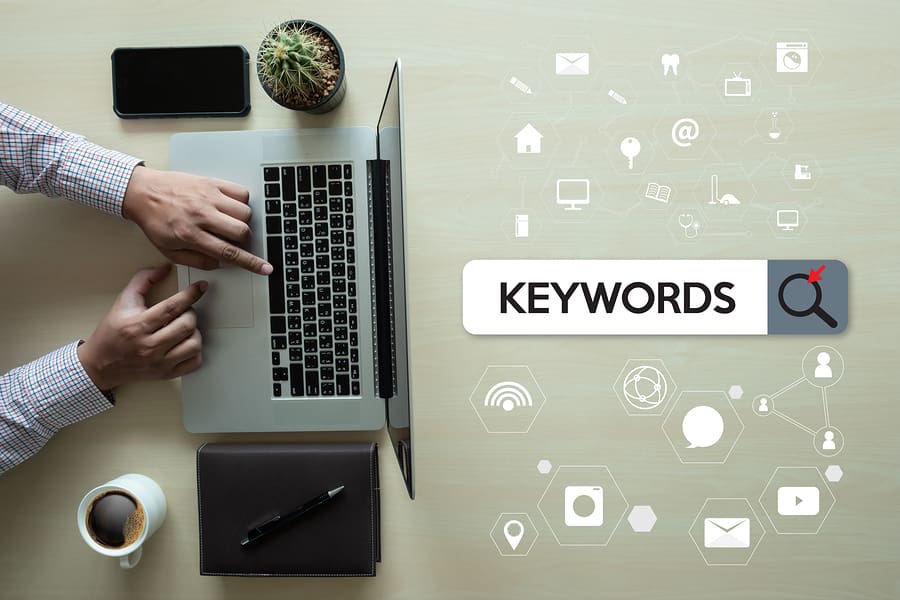 Searching Marketing: Beyond the Search Engines
Searching Marketing: Beyond the Search Engines
https://www.lodestarmg.com/wp-content/uploads/2017/01/search-marketing-bsp-237322030.jpg
900
600
Derek Schwitters
https://secure.gravatar.com/avatar/ebbc32183451fa2251187aec3df3ce7f?s=96&d=mm&r=g
Search Marketing. Believe it or not, there is much more to it now than just how a site ranks in the search engines.  In the early days of Search Marketing, we really just had to monitor how a site was ranking in the search engines.  While there have been a number of search engines that have come and gone over the past 25 years, Google and Bing have emerged as numbers 1 and 2 respectively when it comes to popular search engines.  In fact, the word "google" has become synonymous with "search." Think how often we say "just Google it," or, "you can Google it and find out." While SEM is still as prominent as ever, it has paved the way for other forms of search marketing across the internet.
Social Media Content Optimization
In a recent article from Search Engine Land we learn a little more about how Social Media is impacting SEO:
Social media often feeds into the discovery of new content such as news stories, and "discovery" is a search activity. Social media can also help build links that in turn support into SEO efforts. Many people also perform searches at social media sites to find social media content. Social connections may also impact the relevancy of some search results, either within a social media network or at a 'mainstream' search engine.
SEO and Social Media have become very closely related so search marketers pay very close attention to Social Media. In fact, here at lodestar marketing group, Social Media plays a prominent role in the services we provide.
Not only can profile optimization help you appear in search engines, but furthermore, increase visibility with a social platform internal search function. Below is an example of a search we performed in Facebook:
Product Optimization
In addition to Social Media, optimizing products you sell on Amazon or eBay has become another important factor in Search Marketing.  Amazon is considered by many to be the leader when it comes to online selling and one of the easiest ways to generate sales for your product, is to optimize your product page so that you rank higher, in Amazon. If you are able to convert more page views to actual sales, Amazon will rank your page higher giving you better visibility with Amazon customers. Check out some specifics:
If you are using a data feed to get the product information to Amazon, make sure, above all, that the feed is accurate and that the data you are in-putting is getting into the correct fields in Amazon's interface. This basic piece of optimization is critical in order for your products to appear in Amazon's navigational system. Additionally, the data you are in-putting needs to be as complete as possible and in every relevant field.  
This is basically the keyword search for Amazon. However, since Amazon does not publish keyword data the way Google does, the best way to go about this is to use the one Google provides and learn from your product searches, which words are resonating with the Amazon audience.
The prominent areas to optimize in Amazon's product page are the title, bullet points, and product description. The title is the name of your product along with additional, relevant information. The description fields are also important and should emphasize keywords. The bullet points should be short phrases describing the products features and the bullet points below the product images are the actual product description.
YouTube Video Optimization
While this is valuable information to know for sites that are driven by written content, what about video content? Good question.  Video content has seen a surge in use and popularity over the past year and it is predicted that video will account for about 69% of all consumer internet traffic.  It's no wonder when you consider how easy it is to build video content. Every smartphone is equipped with a video camera and most everyone owns a smartphone, so most everyone has the ability to create video content. When we think of video content, we think YouTube.  YouTube has over 1 billion users and generates billions of views from its daily viewers.  Given these statistics, how then do content marketers who use video, optimize their video content on YouTube? We'd like to share a few highlights with you below.
Use Playlists: Categorize your videos with keyword optimized playlists.
Follow YouTube video best practices: Length, content and distribution are all factors that have to do with gaining more visibility in YouTube.
Keywords: Incorporate keywords in video title and description.
User interaction signals: Add things that will show YouTube that viewers are interacting with your video, such as an annotation to "Like" it and an invitation to subscribe.
These are some simple steps that will help your video content rank higher in both YouTube and Google searches.
If you plan to increase your video content in the coming year but are not sure how best to optimize this for high search rankings, let's talk.  Here at lodestar marketing group, we offer video and Amazon product optimization and we would be happy to help you get the results you're looking for.