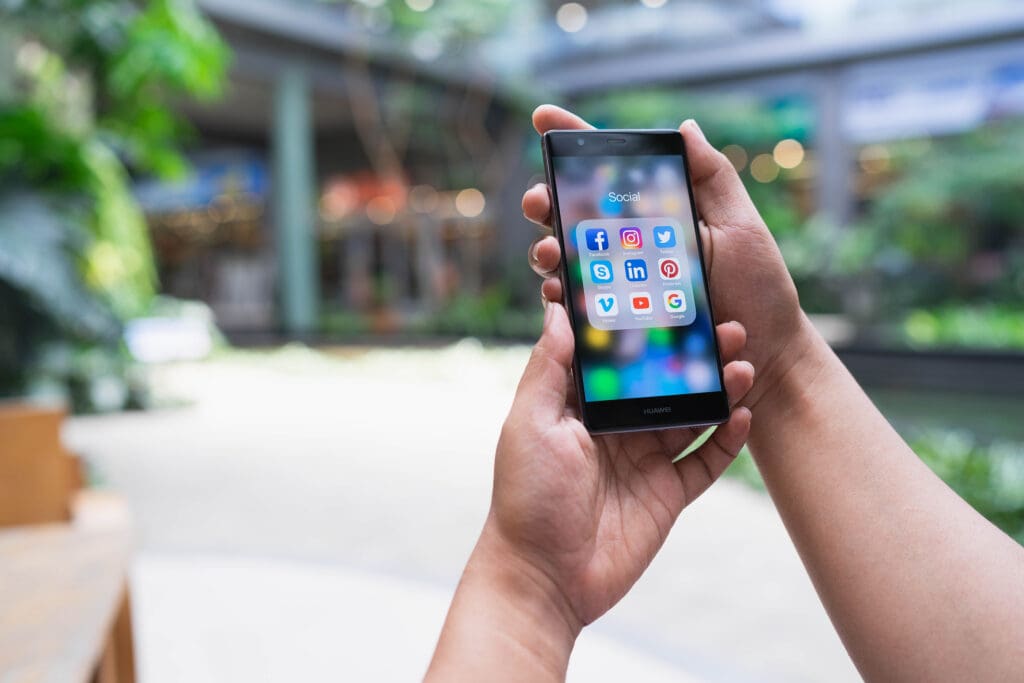 Facebook Advertising 101
Facebook Advertising 101
https://www.lodestarmg.com/wp-content/uploads/2022/10/facebook-advertising-101-lodestar-marketing-group-BSP-276373669-1024x683.jpg
1024
683
lodestar
https://secure.gravatar.com/avatar/d865e1c3ed859de5149f646d039b95dd?s=96&d=mm&r=g
If you own a business, you've probably considered using social media to advertise. The number of people who use social media worldwide is projected to grow to 4.4 billion by 2025. Facebook alone has close to 3 billion users monthly and is the most-used social media platform in the world. That's a lot of potential customers you could be reaching. It doesn't take an expert to start advertising on Facebook. We've put together the basics to help you get started.

Create a Business Page
Hopefully, your business already has a Facebook business page. It helps to create brand awareness, allows you to interact with potential customers, provides trust in your brand, and more. If not, you will need to create a business page before you can get started with advertising.

Determine Your Goals
What is the goal of your advertising? Do you want to draw more people to your website? Get people to make a purchase? Have people schedule an appointment? Before you do anything else, you need to decide your goal, as this determines how your ad will be configured and how data will be tracked. To ultimately know that your ad budget is being spent effectively, you must understand what you are trying to achieve.

Determine Your Audience
Once you know your goal, you will need to figure out your target audience, which is whom you want to target your ads. You want to zero in on your target market. Otherwise, you are spending unnecessary marketing dollars advertising to the wrong people. There are several different ways to target people:
Location – you can target an audience by country, state, city, zip code, etc.
Language – you can choose which languages to target to
Demographics – includes age, gender, income, job titles, etc.
Interests – there are a wide range of interests to choose from, such as family and relationships, fitness and wellness, food and drink, and many more categories
Behaviors – includes categories such as purchase behavior, digital activities, and travel
Connections – this includes people who are connected to your page or app
One thing to note is the importance of the Facebook Pixel in targeting options. This plugin goes into your website's backend and lets your website communicate with Facebook. You can create a target audience based on people taking specific actions on your website, such as those who add an item to their cart but do not complete the checkout process.

Create an Ad
The ad creation process is divided into three levels: campaign, ad group, and ad. You can set the budget at the campaign level, the audience at the ad group level, and then you are ready to create your ads. First, determine the text of your ad. Keep it concise and clear. Next, attach an image or video that complements your message and will draw attention. Choose a call to action, which is the action you want the person to take, such as "learn more" or "sign up." Include the link to where you want to take a user when they click on your call to action. Once you submit your ad, it has to go through a review process, and then it will start running.

Monitor the Results
This is one of the most important steps with social media marketing that is often missed. You can view and analyze your ad results using the Meta Ads Manager tool. You will be able to see a lot of information, such as how many times your ad was shown (impressions), how many people clicked on your ad, and how much money you spent on the campaign. A few of the more important numbers you will want to pay attention to are:
ROAS (return on spend) – any number below 1 means you are spending more money on advertising than the amount of revenue generated
Results – the number of times your ad achieved the specified outcome, be it purchases, downloads, etc.
Cost per Result – the average cost per result from your ad
Click-Through Rate – the percentage of impressions that resulted in a click
By reviewing this information, not only when your ads are finished running but continuously throughout the campaign, you can make sure you make the best use of your ad dollars and make any needed corrections to improve your results.
We know this is a very simplified run down on how to advertise on Facebook. If you want some help getting started, contact us and let us help. Contact Lodestar Marketing Group to get help with social media strategy, design, content, and management.
Sources: 56 Important Social Media Advertising Stats for 2022 (hootsuite.com)