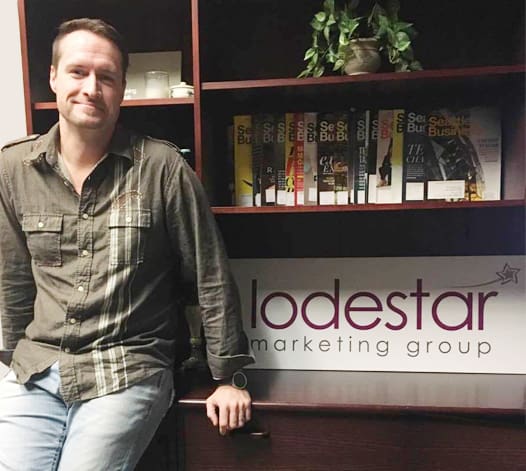 Mike S. | Senior Digital Marketing Manager
Mike S. | Senior Digital Marketing Manager
https://www.lodestarmg.com/wp-content/uploads/2017/02/digital-marketing-manager-seattle-lodestar-2.jpg
526
471
Sarah Schwitters
https://secure.gravatar.com/avatar/ba890194977a6c2688c4bccc2eaa46e5?s=96&d=mm&r=g
Meet Mike! Mike joined the lodestar team as a Senior Digital Marketing Manager in July 2016. If you are a client of ours, chances are he has had his hand in your search marketing success.
A Search Marketing Specialist
---
Through strategic thinking and precise attention to detail, he delivers the maximum ROI for our clients' budgets. Mike is responsible for managing and optimizing paid search campaigns in Google & Bing. Each day, he monitors the performance and budgets of PPC, remarketing and display campaigns to ensure they are producing the best results possible based on the client's business goals.
His skill set has proven success in a variety of industries and business models including B2B, B2C, local, international and eCommerce companies. We find true value in Mike's ability to creatively conceptualize PPC Campaigns and Display Ads. His strengths include contributing eye catching, converting ad copy and providing creative visions for display banners.
Family Values
---
Outside of work, Mike is happily married to his high-school sweetheart who he shares 5 wonderful kids with. Mike uses his background as an athlete to coach his kid's soccer, basketball and track teams. Their family has two cats and love to travel.
Blogs by Mike
---
Making the Most of Google Analytics
Prior to the world going digital, there were a handful of means by which a company could market themselves such as television, radio, print, outdoor and direct mail. These marketing vehicles provided a great mix of tools for reaching your target audience, but tracking the success of your campaigns within these channels could sometimes be a challenge unless you worked with an agency who established a means of tracking these for you. Read More >>
Google Adwords: How to Get a Better CTR with Text Ads
Google announced that their AdWords Text Ads would be getting a "huge makeover" with a change to the headlines in text advertising plus a longer description. This change is designed to make text ads more mobile friendly and is part of Google's "mobile first" vision. This change will offer advertisers two headlines of 30 characters each replacing the current 25 character headline which significantly increases the real estate for those ads appearing at the top of the mobile search results.  Read More >>