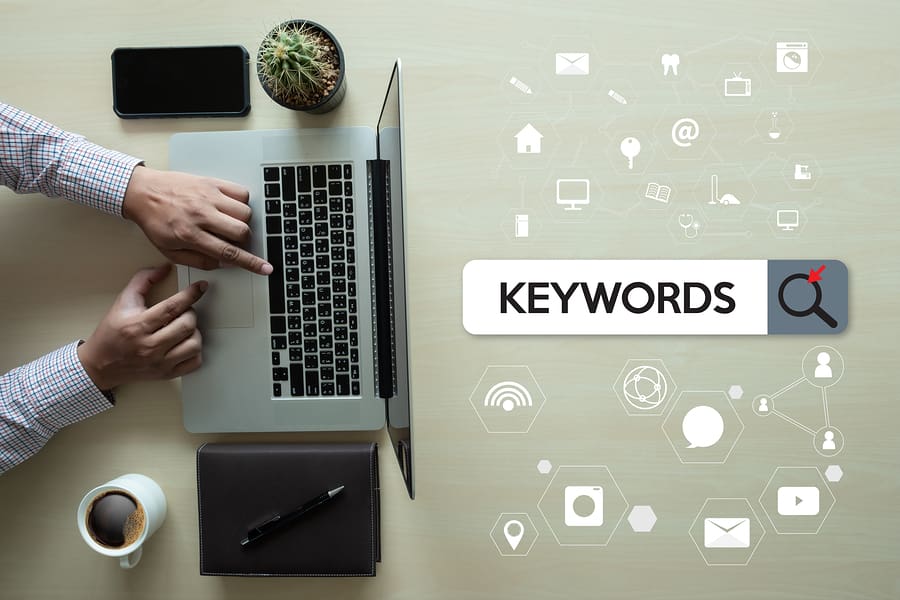 How to Update a Website without Losing SEO Rankings
How to Update a Website without Losing SEO Rankings
https://www.lodestarmg.com/wp-content/uploads/2016/05/new-website-seo-bsp-237322030.jpg
900
600
Sarah Schwitters
https://secure.gravatar.com/avatar/ba890194977a6c2688c4bccc2eaa46e5?s=96&d=mm&r=g
Is it time to update your website? Have you considered how a website update may affect your SEO rankings?
If not, you're like most people who forge ahead with a new website, while your SEO person cringes a bit wondering what this will do to their work and your rankings. On the other hand, you may be one who keeps putting off the changes for FEAR of what it might do to your search rankings. In this case, your SEO person is likely applauding your caution.
Regardless of which path you have chosen, there is good news to be had. Did you know that you can update your website AND maintain your SEO rankings? This article not only explains the importance of considering SEO when doing site updates, but also provides guidelines on how to get it right.
The primary reason that you want to consider your SEO when doing an update to your website is pretty simple really; you've got a lot to lose if you don't such as strong search rankings which generate strong traffic flow to your website which yields revenue growth. Who wants to lose those things? No one. So, the question remains, 'How do we do the needed updates without losing everything we've gained?' Well, here are some guidelines that you can implement that will protect your SEO.
---
Crawl the Existing Website
Crawling your current site will help you to understand the back-end dynamics. As you crawl your site, you'll want to record the structure, meta data and URLs. Obtaining this information is crucial as you do not want to lose the work that is already gaining results. At lodestar, we use and recommend the Screaming Frog SEO Spider Tool.
Audit the Current Website
This is an important step because it shows you what the search engines don't like about your site. The Screaming Frog tool will help you find missing or duplicate page titles; page titles that are too long or too short; missing, multiple and duplicate H1 tags; missing or duplicate meta descriptions; broken links both internal and external; image alt text, canonical tags and canonicalization. Once that's done, you'll want to do a manual search to check for XML sitemap, Robots.txt, duplicate content, pages indexed by Google, site speed and performance, and URL structure.
Understand Current SEO and Traffic Results
Review your existing website traffic, using tools like Google Analytics and Webmaster Tools, to understand how much traffic you are currently generating from organic search, which pages are your top landing pages and what keywords are driving the most traffic.  Once you understand the content and keywords that have been doing the heavy-lifting, you can ensure those are included in the new website.
Noindex the New Test Website
Basically, what this means is that you tell Google, "don't index this site." By doing this, you prevent Google, Yahoo and Bing (and others) from showing your new website pages before you are ready to reveal them to the world.  Your web developers can noindex your site in two ways: tick the noindex box in your site's CMS or block the site in the Robots.txt file.
Crawl the New Test Website
If you are using a template or theme, run it through tools such as Google Page Speed Insight and Google Mobile Speed Checker to ensure it is solidly built before you move forward.  Or, if you are custom building your site, run it through these tools before you launch.  It is imperative that your site is fast and meets Google's mobile standards.  If it doesn't, all of your SEO efforts will not make a difference.
Analyze the SEO Data in you New Website
The step is crucial. Here you will ensure that you have successfully transferred all of the SEO meta data and relevant content over to your new website. In this step, you will also check to see if all of the URLs have remained the same, and are working properly.  If your SEO was sub-par before the new site, you will also ensure all of your pages have solid SEO best practices during this step.
Perform an SEO Rank Check
A rank check will measure how the site performs for several keywords in the search engines. This data will be your comparison for the newly launched site. Specifically, you'll want to look for BIG movements such as a keyword jumping from page 1 to page 20. If you see big movements like this, try checking these things: did the URL change? Did the meta data change? Has the page lost its content? Is there a re-direct page? Does it have a noindex tag in place? Don't delete anything you don't have to, such as old content such as blogs, they add credibility to your new site. Make sure the Analytics code is placed back in the section and then unblock your site.
Remove Noindex from New Website
Once you have launched your new site, don't forget to remove Noindex.  You'd be surprised how many people launch a new site and forget this step.
---
Once you've gone through these steps, your new site should be ready to launch. Although it may seem overwhelming, working with a web developer and a strong SEO strategist will make the process much easier. Here at lodestar marketing group, we've led many clients through this process. If you're ready to update your site and could use some help with the SEO, give us a call.