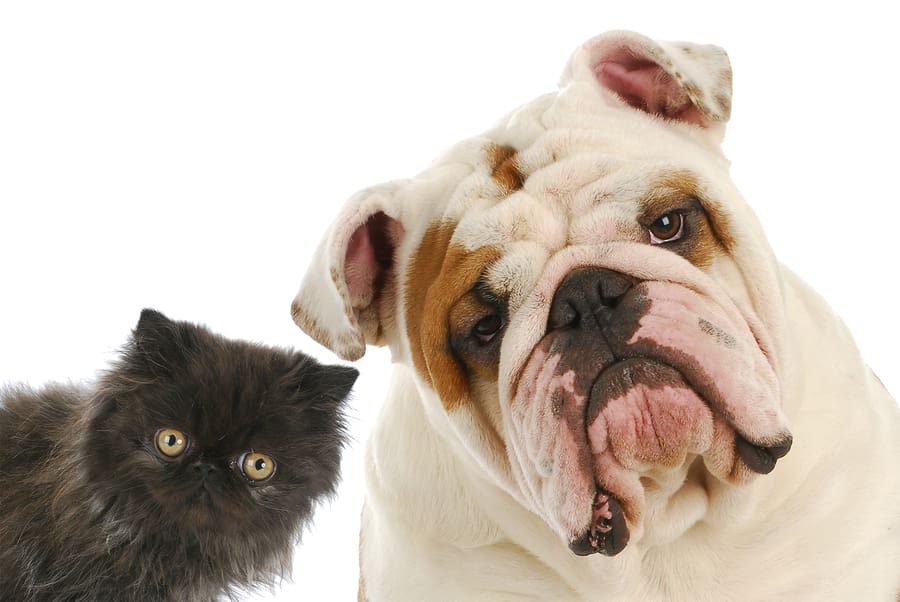 Pet-Friendly Office: Everything You Need to Know
Pet-Friendly Office: Everything You Need to Know
https://www.lodestarmg.com/wp-content/uploads/2016/08/pet-friendly-office-bsp-12710252.jpg
900
602
Sarah Schwitters
https://secure.gravatar.com/avatar/ba890194977a6c2688c4bccc2eaa46e5?s=96&d=mm&r=g
Here at lodestar marketing group, we LOVE pets.  In fact, all of our staff members are proud pet owners of both dogs and cats.  We love that in today's corporate life, things have relaxed enough that many companies have adapted to a pet-friendly office and have seen the benefits of providing a place where employees can bring their pets with them. In our current workplace, pets are not allowed, however, we dream of the day when that will change. Donita Leeson, a friend of lodestar marketing group, has written a great article in Kaggage.com offering some useful tips on how to create a pet-friendly workplace that we'd like to share with you below.
To Dog or Not to Dog: What You Need to Know Before Making Your Office Pet-Friendly
Source: Kabbage.com | Author: Donita Leeson
---
Pets really do help people feel better. Studies show that when employees are allowed to bring their pets to work productivity increases, stress levels drop and all-around job satisfaction improves. While inviting pets into your office could make your employees happier, it's not always the right move. Here are the pros and cons to consider when deciding whether to open your doors to your employees' furry friends, along with helpful guidelines for writing a formal, effective pet policy.
Pros of having a pet-friendly office
Lower Stress, Higher Productivity
Happier employees do better jobs. Many studies and anecdotal experiences indicate that, in general, pet owners live healthier, happier lives than those without pets. When allowed to bring their pets to work, employees may feel less anxious and be in a better mood, which in turn can result in better performance and improved morale. Employees with pets on site, particularly dogs, probably get some additional physical activity throughout the day. A quick walk with a dog can also improve mental clarity, emotional outlook and productivity.
Allowing employees to bring pets to work may help them integrate their work and home life, which is often key to increasing job satisfaction. They no longer experience the anxiety of locking their pet in a kennel or leaving the pet in an apartment all day; the stress of working late dissipates, too, when they don't worry about racing home to feed or walk their pet.
Bringing a beloved pet to work instead of leaving the little friend home during the day is one of those perks many employees dream of. With this in mind, small businesses that offer a pet-friendly work environment may have a leg up on their competition when it comes to recruiting and retaining employees.
A pet-friendly workplace can also contribute to your company's culture by making your business look open, accepting and friendly.
Cons of having a pet-friendly office
Many people, animal lovers included, aren't convinced that bringing pets to work is a good thing. A large number of the population suffers from pet dander allergies and some are fearful of animals, which could make coming to work every day uncomfortable. Also, if your business welcomes customers and vendors into your front office, some may not appreciate pets greeting them at door.
Pets in the office can be a distraction. Proponents say this is a positive, since they provide needed breaks in the day, but when pets seek attention throughout a busy workday or when employees pay more attention to their beloved animals when there's work to be done, it can be a negative.
While the wagging tails and friendly personalities of pets in the office sounds charming, it's important to remember the biological realities of having pets on site: accidents, which can be smelly and offensive; typical pet odors; fleas and ticks; shedding; chewing and other behavioral issues that crop up.
Bringing a variety of animals and their distinct personalities together means there's the potential for disagreements, and some may rub each other the wrong way. When pets in the office don't get along, it can be a serious situation, so it's critical to have guidelines in place for those tense moments.
Create a Pet Policy Everyone Can Live With
If you're ready to take the plunge and invite pets into your office, implement clear guidelines to help curb the pitfalls and eliminate issues. Make sure to address these main points as you write your pet policy:
If you have a landlord, check to ensure pets are allowed in the building.
Determine what restrictions, if any, you will enforce, such as less than 25 pounds, only dogs or only on certain days of the week.
Outline mandatory health requirements, including pets must be current on vaccinations and flea and tick prevention medications.
Implement safety and security measures. For example, all pets are to be confined to the owner's area/cubicle with tethers, safety gates or kennels and be under the owner's control at all times.
Pet-proof your office for both pet and employee safety, including securing electrical cords and covering outlets, removing poisonous plants and securing areas that could be hazardous to pets.
Establish an application process that includes any and all the above rules, requirements and restrictions.
Clearly communicate your pet policy, rules and guidelines to all employees. Make sure everyone understands the process by which they can bring their pet to work.
If you need more help drafting your plan, the Seattle-based company Trupanion.com offers templates you can use to create the perfect plan for your business.
Do you have a pet-friendly work place? Share your experiences with us! We hope you found this article as helpful as we did.  Please share your thoughts with us.