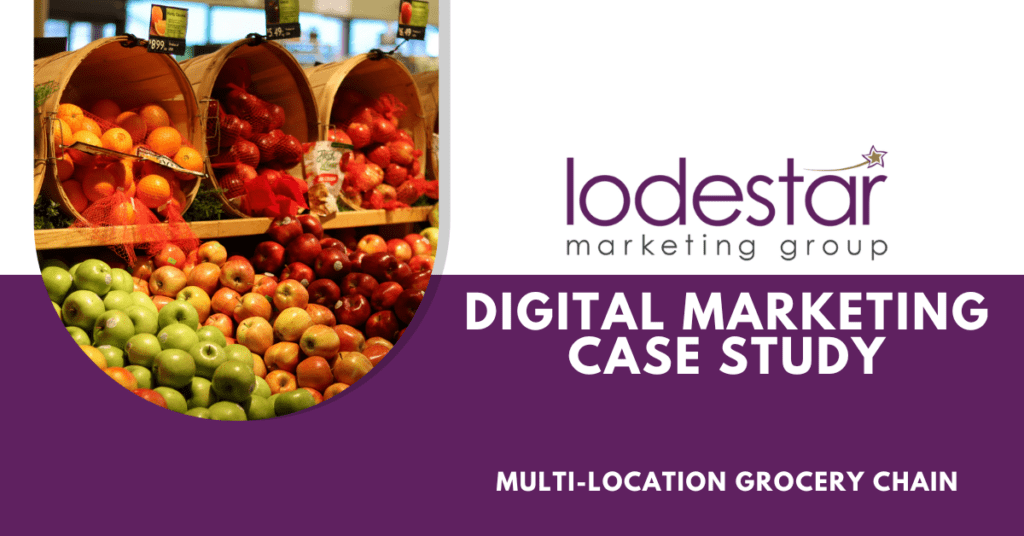 Case Study: Digital Marketing Strategy Helps Grocery Chain Increase Store Visits and Reduce Costs
Case Study: Digital Marketing Strategy Helps Grocery Chain Increase Store Visits and Reduce Costs
https://www.lodestarmg.com/wp-content/uploads/2023/06/digital-marketing-case-study-strategy-helps-grocery-store-chain-increase-awareness-store-visits-lodestar-marketing-group-1-1024x536.png
1024
536
lodestar
https://secure.gravatar.com/avatar/d865e1c3ed859de5149f646d039b95dd?s=96&d=mm&r=g
Since 2000, Seattle area agency Lodestar Marketing Group has provided digital marketing services to some of the world's leading brands and favorite local companies. With their experience and knowledge, they have helped clients achieve impressive results. One such success story involves a multi-location grocery store chain that approached Lodestar Marketing Group to help increase awareness of weekly online grocery ads, increase store visits, and online orders.
The Challenge
Printed flyers and direct mail were becoming cost prohibitive. The grocery chain felt that many customers were not seeing the information as it was getting tossed as junk mail. Both the grocery chain and its direct mail partner had no experience with digital marketing. They needed to find a digital marketing agency that could help them move into this new marketing channel.
Strategic Solutions
The grocery chain selected Lodestar Marketing Group due to its proven results with multi-location retailers. Lodestar developed a comprehensive digital marketing program, including paid search, remarketing, performance max, display, and paid social. The strategy included the following types of campaigns: "always on," weekly grocery deals, and online ordering.
Results
Within 90 days, the grocery chain saw explosive growth in-store visits and was able to stop the printed flyers and direct mail. With the new digital marketing campaigns, the grocery chain felt confident that customers were getting the information they needed about the weekly specials. Operationally, they were able to achieve results through digital marketing at a fraction of the cost of the printer flyers and direct mail programs.
Conclusion
Lodestar Marketing Group helped this multi-location grocery store transition from printer flyers and direct mail to digital marketing campaigns. The company saw increased store visits while reducing its costs. Lodestar Marketing Group is dedicated to finding effective solutions for all our clients to help them reach their marketing goals.
Case Study: Digital Marketing Strategy Helps Grocery Chain Increase Store Visits and Reduce Costs